Meet Heidi Ebbert, Volunteer for MarineParents.com
a volunteer at MarineParents.com. Our volunteers work around the United States in a variety of capacities. Please give a shout out of thanks to one of our Official Marine Parents Facebook Group volunteers!
---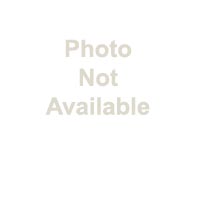 Heidi's Positions
Click the Link to View the Group(s)
Region3 Group Guide Arizona
SD 3rd RTBN Group Guide SD Mike
Heidi Ebbert
Volunteering since 2018-05-25
Total Service Hours: 316.53
Total Service Hours in 2019: 68.53
Heidi and he husband David were married May 2017. With Heidi's daughter and 3 sons and David's two daughters, they now have the Brady Brunch circa 2018. Heidi is proud to be the MoM of two US Marines currently serving, a step-daughter (retired Army) and son-in-law (active duty Army). Aside from her full-time job as a stock broker, Heidi loves to hike, bike and relax poolside. The family resides in Phoenix, AZ.
Marine #1 graduated MCRD San Diego in 2016. He is a Reservist in AZ and also works full time as a licensed stock broker. Marine #2 is finishing up at SOI at Camp Pendleton and is headed to MOS 0600. The adventure is just beginning!
When Heidi's first Marine went off to bootcamp, she "flew solo". Having discovered MarineParents with her second Marine, Heidi feels that she not only was able to give but receive the love and support to make it through the marathon. She looks forward to being able to continue providing guidance, compassion and lots of love to new parents as they begin their lives as a parent/loved one of a Marine.
Visit Heidi's Facebook Profile
Back to the list of Official Marine Parents Facebook Groups Volunteers