Meet Jennifer
a volunteer at MarineParents.com. Our volunteers work around the United States in a variety of capacities. Please give a shout out of thanks to one of our Official Marine Parents Facebook Group volunteers!
---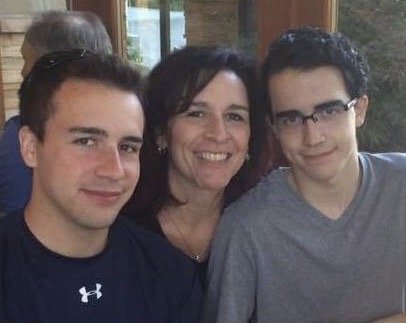 Jennifer Somazzi
VITPP Charlie Company (SD) in training ph1
Marine Parent and Volunteer
Recruit Parents Facebook Groups Volunteer,
Jennifer recently connected with Marine Parents on Facebook and enjoyed the support and family atmosphere so much she decided to volunteer right away. She will serve as a Platoon Parent for 1st Battalion Charlie Co, San Diego. She is thrilled to be networking and supporting other families.
Jennifer lives in Boise, Idaho where she works as an IT Manager at a local college. Her recruit is the younger of her two sons, and is currently in boot camp in San Diego. He decided in the 1st grade he wanted to be in the military and has never let that goal get away from him. Jennifer is very proud of her recruit and looking forward to graduation on December 8th, 2017.
Jennifer is always looking for ways to give back, and understands the importance of parent support as they transition from being parents of a teenager to parents of a recruit. She is very excited to begin supporting families through the process as well as supporting her son through his career in the USMC.
Back to the list of Official Marine Parents Facebook Groups Volunteers