Deployment
Hot Topics
About Deployment
Communications
Care Packages
Casualty Notification
Issues That May Arise During Deployment
Specific Location Information (Countries)
Assistance & Support During Deployments
More Info From MarineParents.com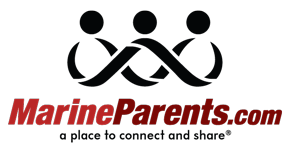 Communicating with Other Families During Deployments
---
Internet Safety and Security
Your safety, your Marine's safety, the safety of your family and the security of all of our military personnel is a priority when communicating online. Please maintain personal and operational security standards in all environments, particularly the internet. Help keep you, your Marine and our military personnel safe by not sharing any personal or military information in email or in any online environment including personal websites, blogs, and "MySpace" style websites.
Click here to learn more...

Operational Security (OpSEC)
For more information about Operational Security and what your Marine is and is not allowed to say when using internet communication or calling home, please see our section on OpSEC (there is a link to the top left of every page in the deployment section of our website).

Please respect your Marine's restrictions and avoid requesting additional information or details during internet communications and/or phone calls.

MarineParents.com Chat and Message Boards
We have strict safety and security guidelines for posting on our Message Boards and Chat rooms. Click below to learn more:
Guidelines for Posting on the Message Boards and Chat: OpSEC, Privacy and Personal Safety
See also "Local Support Groups".
During your Marine's deployment, it can be a tremendous help to be in touch with other families experiencing the same rollercoaster of emotions you're going through. What helps even more, is to put you in touch with those families whose Marine is with YOUR Marine.
We have several venues for online communication with the network of families at MarineParents.com, Inc. The message boards are arranged by Marine Corps units, or battalions, so families whose Marines are together, can also come together to connect and share concerns, questions, and emotions. The Chat Room offers specific topics as well as a "Chat Night" exclusively for family and friends of your Marine's unit.
The following resources will help you find a Place to Connect & Share™:
Unit Information Page (UIP™)
This is a new section of the web site where we have gathered unit information in a searchable database. We're inputting the units as quickly a we can. To use the interface, type what you think is your Marine's battalion in the search field. To access that page, use the left link titled "Unit Information" just above the "Deployment" link.
Units Deployed
This page lists what we currently know to be deployed units, and when possible, a link directly to the message board for that unit. We are constantly updating this page; if you find a unit missing that should be on the page, let us know. To access this section of the web site, use the left link near the top called "Units Now Deployed".
Message Boards
The message boards have a unit-specific forum that you can use to communicate with other families whose Marines are with YOUR Marine in the same location. For more information, please see the Unit Information Page for your Marine's unit or visit the MarineParents.com message board located at www.USMCParents.com. The message boards are organized by Marine Corps Divisions, then battalions and/or units.
Chat Room
The chat room is open each evening. Many deployed units have a designated chat evening once or twice each month. For more information about the chat room nights scheduled for your Marine's unit or battalion, see the Unit Information Page for your Marine's unit. To see the shedule of existing "Unit Chat Nights" visit the Chat Page of our website. You'll find the schedule on the right hand side with "Units Room" toward the bottom. Chat is open Sunday through Friday for two hours in the evenings only.