Deployment
Hot Topics
About Deployment
Communications
Care Packages
Casualty Notification
Issues That May Arise During Deployment
Specific Location Information (Countries)
Assistance & Support During Deployments
More Info From MarineParents.com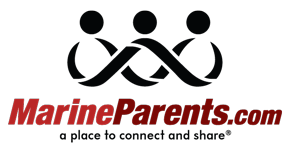 Wounded in Action Notification Procedures During Deployments
---
Casualty Notification

Outreach Programs

See Also


DoD: Department of Defense
The USMC will notify the Next-of-Kin in case of injury during a combat situation. For information about Notifying Next of Kin for WIA, Wounded in Action, please see
Procedures
.
MarineParents.com Outreach Programs
Operation PAL™
Operation PAL™ is a program for Prayers and Letters for injured or ill Marines. We encourage communities to add Marines to prayer lists and write cards and letters to the Marine. We use a liaison mailing system for security and do not give out the Marines' last names. Please contact us if you know of a Marine to add to Operation PAL™.
Purple Heart Hero Support™
Purple Heart Hero Support™ is a support system for families of injured Marines. We assist with resources and information as well as putting you in contact with other families that have the same experiences. We also provide lunches at Bethesda Hospital in Maryland for Marine families on the weekends. Please contact us for more information.
Links to Hospitals for WIA Stateside
Links to Hospitals for WIA Overseas
Landstuhl Regional Medical Center (LRMC): Landstuhl, Germany
Landstuhl Regional Medical Center, located in Germany, is usually the first actual military hospital wounded military personnel are taken to after they've been evacuated from the Middle East. Sometimes, they are further evacuated stateside after a few weeks, and sometimes they return to duty.
www.healthcare.hqusareur.army.mil/landstuhl/index.cfm
Sending Cards and Letters of Support to Wounded Marines in Hospitals
See the Operation PAL™ website for more information.
www.OperationPAL.com
Manual for Families of Severely Wounded
This document is a publication of the US Army, but has a ton of information in it for any branch of the service. Items include hospital locations and information about the surrounding community and services as well as policy and guidelines for injured military personnel.
Original location/link for this document:
www.carlisle.army.mil
OR
Click here to open PDF document in a new window...