Support for You:
The Marine Parents EGA Store
All proceeds fund Marine Parents outreach programs.
Learning Center:
Operational Security
NOTE: When communicating online, your Marine's privacy is as important as Operational Security. Please respect YOUR Marine's privacy!
Learning Center:
About Deployment
Learning Center:
About Homecoming
Tip: While in our EGA store, check in your Marine's unit store for more homecoming shirts!
Unit Chat Nights
Unit Chat Night Schedule:
Monday: 3/4
Local Support Groups in Your Area
For a list of all support groups in our database or to find one in your area, see:
If you are interested in starting a local support group in your area, please visit the "Support Groups" section of our website:
Support Our Marines!
Show your support of our Marines and their families! Participate in one of the Marine Parents outreach programs today! Our Marines need YOU!
Sign Up for the Newsletter

Greetings!
If this is your first newsletter from Marine Parents, welcome! If you are a returning reader, thank you for your continued support!
In this newsletter, we want to mention several events going on, and though you may not be able to attend, there are other ways to lend your support to the families involved.
PTSD CHAT TONIGHT, THURSDAY OCT 13: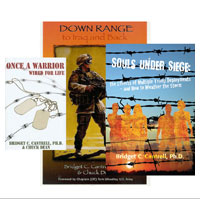 Tonight, Dr. Bridgett Cantrell will hold an online chat session to talk with families about Post Traumatic Stress Disorder (PTSD). We encourage families who may have a Marine returning from a combat zone soon, or a loved one going through "issues" after deployment, to attend.
.
Remember Our Fallen Heroes

Encourage & Support Their Families

One year ago today, 3/5 Marine Lance Corporal Joseph Rodewald was killed in action in Afghanistan. Tonight, October 13, 2011 his mother, loved ones, and family members are holding a graveside candle light vigil in honor of LCpl Rodewald and his 3/5 brothers in arms who also died during the fall 2010 deployment to Afghanistan.

The candle light vigil will be held in Oregon and many of our readers and members will not be able to attend. However, we would like to enourage each of you to leave a note for the family today. Please click here to read more about the event and leave a note on the Marine Family Network wall.

If you know of or are a gold star family member and will be holding a vigil or have started a foundation in honor and memory of your Marine, please let us know so we can encourage support from the Marine Corps Community. Visit www.GoldStarFamilies.com for more information.
A Clean Shirt for a Marine

1200 Afghanistan Care Packages

We'll be shipping 1200 care packages to Marines in Afghanistan on October 29, 2011. These will be the "Marine Corps Birthday" boxes that we ship out each year. We'll include birthday cake, a candle, a turkey dinner for thanksgiving, and even a traditional birthday cigar.

We also want to send them a clean shirt; laundry is not an easy task during deployment to a combat zone. Let's give them a helping hand and send out a clean shirt with their celebration care package. We need your help getting the 1200 shirts and have been running a campaign the last few weeks to purchase them. However, we're only half-way there.

Can you buy a 3-pack of shirts for the Marines? Click here to purchase. Your purchase will remain at the Marine Parents corporate office for inclusion in the care packages that we ship that day.

Thank you for your support for our Marines!
Have Dinner with a Hero!

Gunny Nick Popaditch in Columbia, MO

Click here to learn more, or click here to purchase tickets.
During Deployment

Information and Support for Parents

Perhaps the hardest part of your Marine's career in the Corps is deployment, particularly for families who do no live near a military installation or who do not have a support group in place to talk with other families who understand the emotional roller coaster of a combat deployment.

MarineParents.com offers an information center about deployment that includes helpful topics such as mailing care packages, how to find an address, who to contact in the Marine Corps if necessary, and how your son or daughter may communicate with you during deployment. Click here to visit the deployment information center.

Additionally, we offer an online support community called "Marine Family Network" which is a great place to meet other families in an online environment where folks understand the difficult emotions you face during deployment. This support community is a great alternative to other social networks for military families with trained moderators to help you understand and maintain operational security as you post and share information. Click here for the Marine Family Network, or visit the "Afghanistan Deployment Group" directly.

We've also got a fun group called "The Adventures of Semper Gumby" where you can share your stories of how you and/or your Marine have had to remain "Always Flexible" with the Marine Corps timelines. It's a fun diversion from the daily grind and tough emotions. Click here to share your Semper Gumby Adventures.
Proud Marine Parent Hats

Only at the Eagle Globe and Anchor Store!

100% of the proceeds from the sale of items in the The "EGA" Store goes back to MarineParents.com and outreach programs. Click here to shop now!
Hope and Care Center for Wounded

Camp Pendleton, California

10/12/2011 By Lance Cpl. Michelle S. Mattei, Marine Corps Base Camp Pendleton

MARINE CORPS BASE CAMP PENDLETON, Calif. -

A ribbon-cutting ceremony was held in celebration of the opening of Camp Pendleton's Warrior Hope and Care Center, Oct. 6, marking the end of a nearly three-year-long construction.

The new facility located in the Wounded Warrior Battalion West will house offices for counseling and transition services that cater to wounded, ill and injured Marines, sailors and their families during their healing process. Click here to read more...