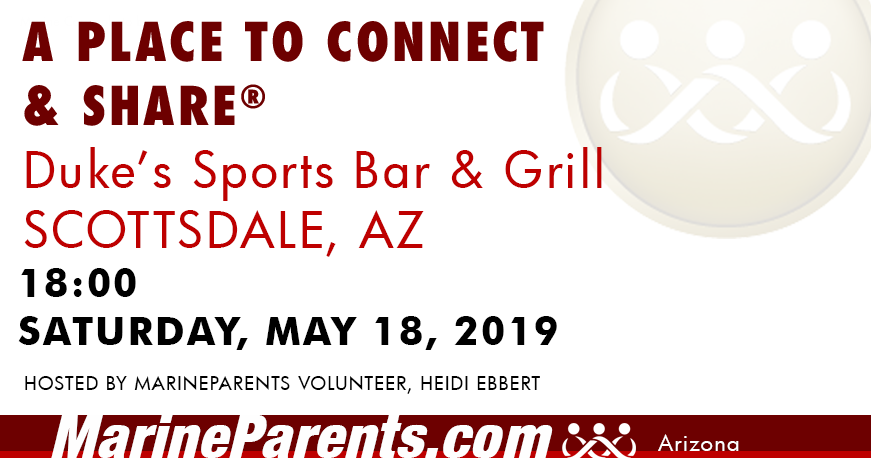 Scottsdale, AZ: A Place to Connect & Share®
Saturday, May 18, 2019
18:00
Duke's Sports Bar & Grill on McDowell Road in Scottsdale, AZ.
This event is open to family and loved ones of poolees, recruits, and active/retired Marines. MarineParents.com will provide information about the Marine Corps to help families learn about each stage in the Corps.
For more information, contact:
Heidi Ebbert, MarineParents.com
Community Relations volunteer
v.heidi.ebbert@marineparents.com
Learn more...