Meet Richard
a volunteer at MarineParents.com. Our volunteers work around the United States in a variety of capacities. Please give a shout out of thanks to one of our Marine Family Network and chat volunteers!
---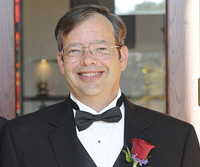 Richard (MFN: DadinNova)
Marine Parent and Volunteer
Marine Parents Facebook Groups Volunteer,
My wife and I are both accountants. We live in Leesburg, VA.
My son is a Lance Corporal in the 1st Division, 1st Light Amored Reconnaisance Battalion.
When my son joined the USMC, I knew that I needed to learn a lot, and quickly. I was lucky to have found Marine Family Network, and learned many ways to support my Marine. Now, I'd like to "give back," and hopefully provide some help to others who are starting their
Back to the list of Official Marine Family Network Volunteers