Meet Sheri
a volunteer at MarineParents.com. Our volunteers work around the United States in a variety of capacities. Please give a shout out of thanks to one of our Official Marine Parents Facebook Group volunteers!
---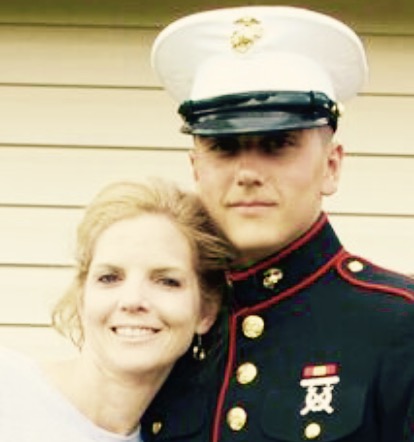 Sheri Torres
Platoon Parent MP Group
Marine Parent and Volunteer
Facebook Groups Volunteer,
As a platoon parent, Sheri, looks forward to being a source of support, education and guidance. Sheri's hope is to build one's network, or new "extended Marine family". She knows you will have questions, and sleepless nights, funny things and serious things to share. Being a resource is one promise she makes. If Sheri does not know the answer, she will do her best to find it for you. She is still learning herself as she is still a pretty new MoM, but one thing is for sure, you are not alone!
Sheri, grew up an Air force brat. She is a wife, (of 20 years) and mother to two, who uses her training and experience as a registered nurse and emergency medical technician to care for those suffering trauma, illness, or psychological distress. Sheri knows by experience, the concerns of family members with loved ones in harm's way. With her husband in public safety and her oldest son a Marine, Sheri sees the full spectrum of issues faced by those who serve and how they affect the family. She is also very close to finishing her Master's Degree. She is an avid animal lover, binge tv watcher, gardener (when the weather cooperates) and home improvement enthusiast.
When her son went through MCRD San Diego, Golf Company, she found the Facebook group to be an outstanding resource. Sheri knew she wanted to pay it forward, and volunteer to help others who would go through the same journey. She believes as your loved one is challenged and finds strength they did not know they had, you too, will also grow and become stronger! The next 13 weeks are a rollercoaster ride full of emotions. When you see your new Marine, be ready as you will swell with pride! ~Oohrah
Back to the list of Official Marine Parents Facebook Groups Volunteers