TECOM Seeks to Optimize Performance
Added October 6, 2016
Major General James Lukeman recently announced that the Marine Corps' Training and Education Command (TECOM) is seeking to optimize the mental and physical performance of all Marines and sailors, "To make them more lethal, more resilient and more capable on the battlefield," Lukeman said on September 7 interview.
TECOM will attempt to achieve this goal through a three-pronged approach—by designing a physical-fitness program that will offer a new, more well-rounded approach to nutrition, injury prevention, sleep, and health, by continuing to institute the new, gender-neutral training requirements that were unvieiled last year and must be met before Marines ship off to the fleet, and by investing additional funds into Professional Military Education (PME) programs as well as requiring Marines attend Resident PME before being eligible for promotion to staff and gunnery sergeant.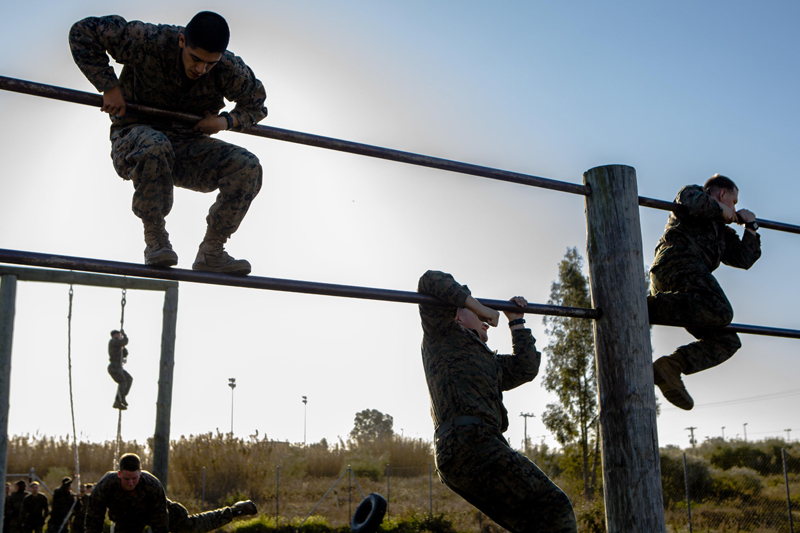 — U.S. Marines with Special-Purpose Marine Air-Ground Task Force Crisis Response-Africa climb over parallel bars during an obstacle course on Rota Naval Base, Spain, Feb. 26, 2015. (USMC photo by Lance Corporal Christopher Mendoza).