Corps Aims to Increase Combat Power of Squad Leaders
Added October 6, 2016
The Marine Corps has announced its intention to increase the combat power of its squad leaders, as they're the first line of defense against enemy combatants.
According to Marine Corps Commandant General Robert Neller, Marines have received training and equipment to battle insurgents in Iraq and Afghanistan for the last 12 years, but these insurgent groups don't have the same resources as professional militaries.
As such, Neller has recently announced a new operating concept for the Corps that will place an emphasis on maneuver warfare in wars a decade or more in the future.
According to Doug King, director of the Marine Corps' Ellis Group, an internal think tank that focuses on future war-fighting scenarios, squad leaders may be equipped with the resources to counter enemy drones and information warfare while simultaneously leading their squads, making sqaud leaders "the busiest [people] on the battlefield."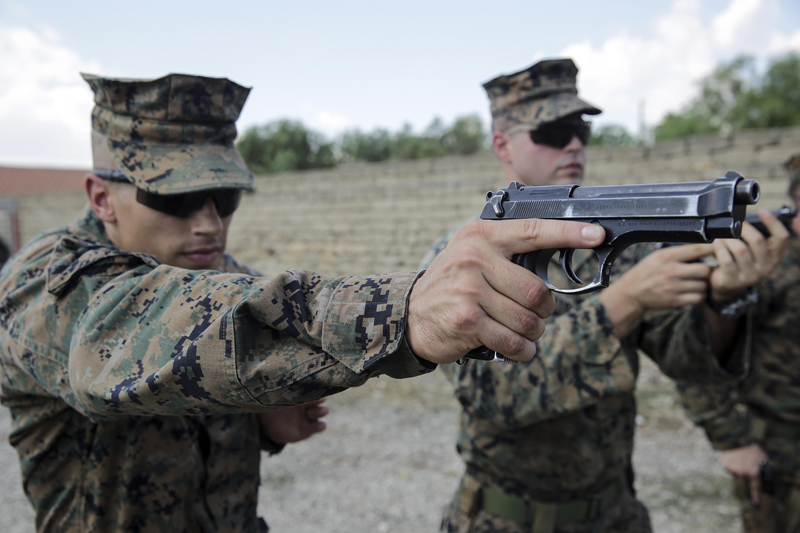 — Sergeant Spencer Jimick, a squad leader with Special Purpose Marine Air-Ground Task Force Crisis Response-Africa aims his M9 Beretta at a target during a live-fire range near Naval Air Station Sigonella, Italy, September 10, 2016. (USMC photo by Corporal Alexander Mitchell).