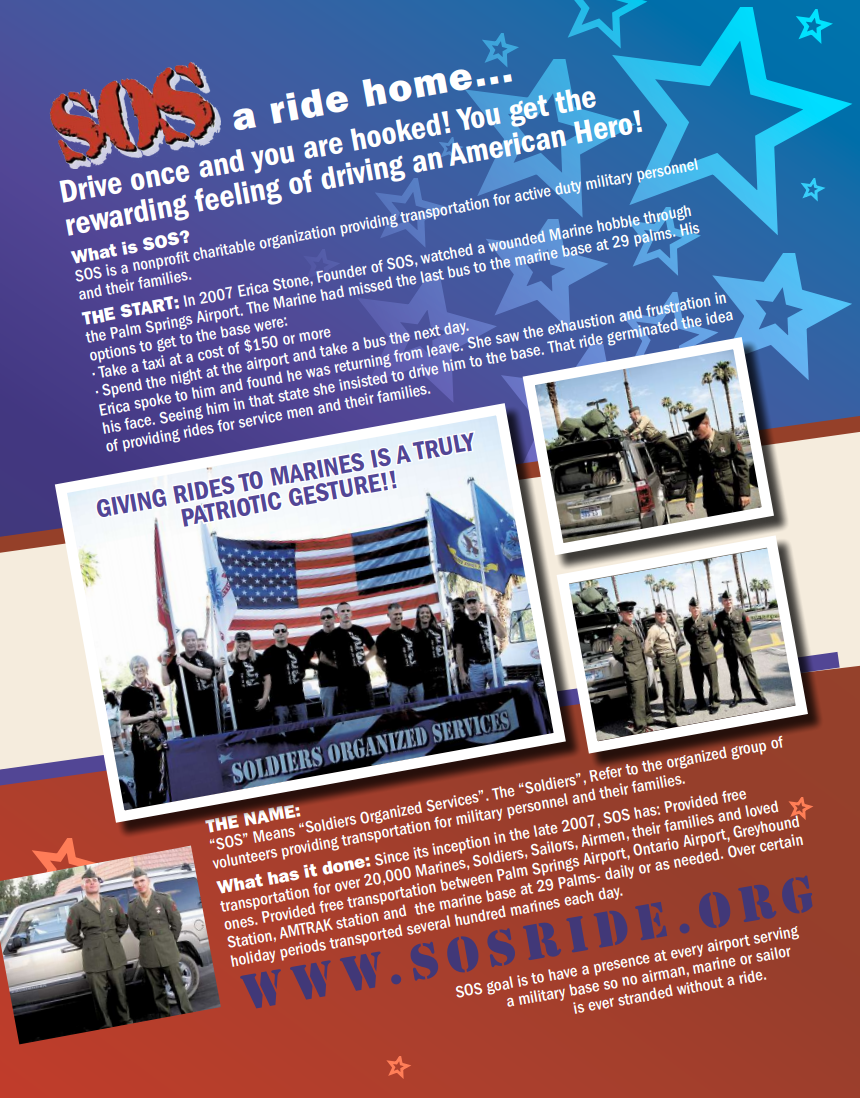 SOSRide.org
Soldiers Organized Services (S.O.S.) is a 501 c (3) non profit organization that provides transportation to servicemen and women, and their family at no cost. They can use this service, day and night, to and from the Palm Springs and Ontario International Airports to the Marine Corps Air Ground Combat Center (MCAGCC) in Twenty Nine Palms, CA.
S.O.S. was founded by Erica Stone in 2007 after she met a young Marine at the Palm Springs International Airport. He had been wounded in Afghanistan and was returning to base. He had missed the last bus, and a cab ride would be very expensive. Erica insisted that the Marine let her drive him back to his base.
Since May 2007, S.O.S. has transported over 234,000 troops, and their goal is to establish S.O.S. stations near every military base in the country.
To learn more about SOSRide.org visit their website.