MARSOC Wants New Raider Technology
Added October 13, 2016
Marine Corps Forces Special Operations Command (MARSOC) officials have announced a new mission mission of developing new technologies to help make Marine Raiders even deadlier in the future.
With technology changing and evolving faster than ever, MARSOC will need "increasingly lethal precision and engagement," as it seeks to adapt to new threats and technologies according to Master Sergeant Justin Olson. "[It's] getting smaller and smaller," Olson told a crowd at the Modern Day Marine expo in Quantico, Virginia last week. "What would the enemy use? Small handheld stuff," Olson continued.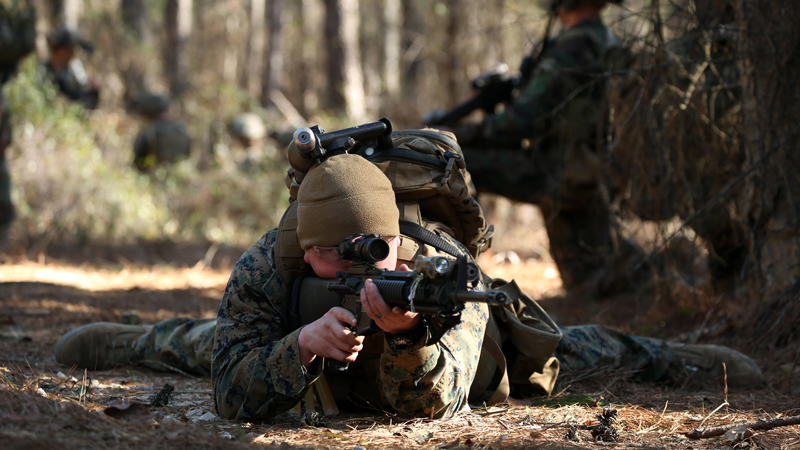 —Marine Raiders from Fox Company, 2nd Marine Raider Battalion, engage in a simulated partner nation force on ground combat patrolling tactics, techniques and procedures during a Company Collective Exercise in Fort Bragg, South Carolina. (USMC photo by Sergeant Donovan Lee).