Marines May Head to Norway
Added October 20, 2016
Marine and Norwegian officials have announced that Norway is considering a request to host a small rotation of Marines as American and Russian relations continue to deteriorate.
According to a spokesman for the Royal Norwegian Embassy in Washington, D.C., the country's defense ministry is currently reviewing the request that would see a contingent of Marines to rotate through Norway.
Major General Niel Nelson, commander of U.S. Marine Corps Forces Europe & Africa, said the deployments would provide an opportunity for the Norwegian Armed Forces and the Marine Corps to conduct joint training missions.
"Having a rotational presence in Norway enhances the collective ability of our two forces to work together," Nelson said. "Regardless of their decision, we will continue to enjoy a close relationship with the Norwegian Armed Forces," he continued.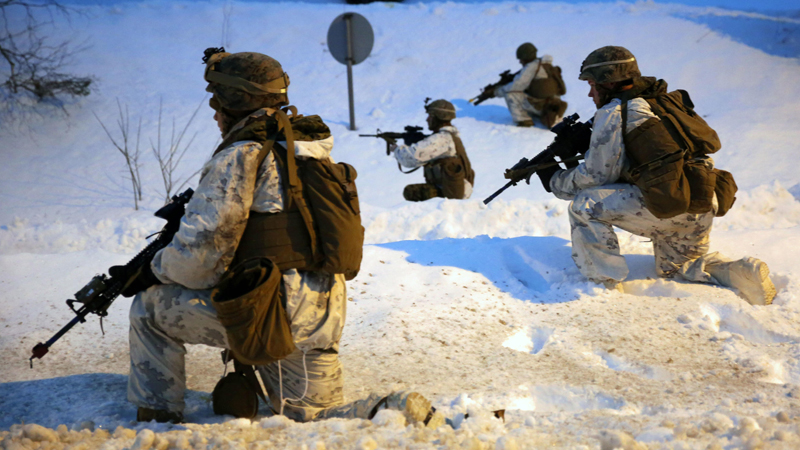 —Marines with 2nd Low Altitude Air Defense Battalion post security in Namsos, Norway, March 3, 2016, during Exercise Cold Response 16. The landing reinforced the unit's capabilities of operating in winter terrain and cold-weather environments. During Cold Response, 13 NATO allies and partner nations and about 15,000 troops enhance their skill sets and strengthen their bonds. (USMC photo by Lance Corporal Brianna Gaudi).