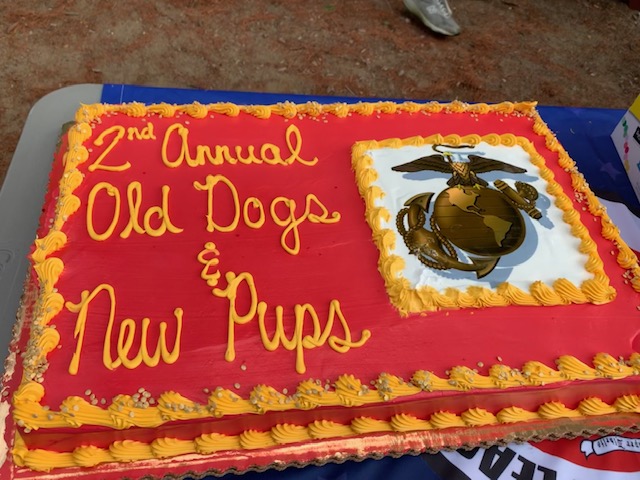 New Hampshire Marine Corps League/Recruiting Sub-Station Event Recap
The second annual Marine Corps League/Recruiting Sub-Station (MCL/RSS) picnic was a success! Cody Dumont from the Gary S Dillon Detachment of the MCL with SSgt. Carter High created a fun-filled day for MCL members, poolees and families on August 10th at Odell Park in Franklin NH. Diana Dungan, representing MarineParents.com, was onsite providing Marine Parents literature and information to families and MCL members and enjoyed reconnecting with many recruiters from combined RSS Concord and Manchester New Hampshire.
The poolees were provided a day of fun, games, and food following a run-through of the IST. The weather was great and the events were fun. Dizzy Izzy was a favorite of all, as recruiters and poolees alike participated. There was a ceremonial cutting of the cake with the oldest Marine present and the youngest poolee both enjoying the first cuts. The cake which had written on it "Old Dogs & New Pups" was a hit and was followed by a presentation of awards to three recruiters for the continued support of the MCL and outstanding work with poolees.
The MarineParents.com family is honored to have been a part of this event. We hope to be a part of events like this in the future as well.
Below is a short slide show with images from this event.