News & Announcements
Monthly Columns & Special Features
Past Newsletters
2015 Newsletters
2014 Newsletters
2013 Newsletters
2012 Newsletters
2011 Newsletters
2010 Newsletters
2009 Newsletters
2008 Newsletters
2007 Newsletters
2006 Newsletters
Past Announcements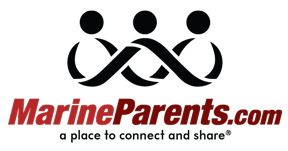 Marines Killed in Helicopter Crash in Nepal
---
On Tuesday, May 12, 2015, 6 Marines from the Marine Light Attack Helicopter Squadron (HMLA) 469, 3rd Marine Aircraft Wing and Marine Corps Installations Pacific, died in a helicopter crash in Nepal while assisting in earthquake-recovery efforts. On June 3, at Marine Corps Air Station Camp Pendleton, California, family, friends, and fellow Marines gathered to pay remember and bid farewell the Marines.
"Our Marines gave their lives so that others might live," said Lt. Col. Edward W. Powers, commanding officer of HMLA-469, at the ceremony. "They gave their lives for the suffering of countless Nepalese to be eased...Weather was deteriorating that afternoon, but our Marines pushed on regardless, fearlessly executing their mission."
The Marines involved in the crash were:
Capt. Dustin R. Lukasiewicz, 29, of Harlan, Nebraska
Capt. Christopher L. Norgren, 31, of Sedgwick, Kansas
Sgt. Ward M. Johnson IV, 29, of Seminole, Florida
Sgt. Eric M. Seaman, 30, of Riverside, California
Cpl. Sara A. Medina, 23, of Kane, Illinois
Lance Cpl. Jacob A. Hug, 22, of Maricopa, Arizona
Two Nepalese soldiers were also killed in the crash.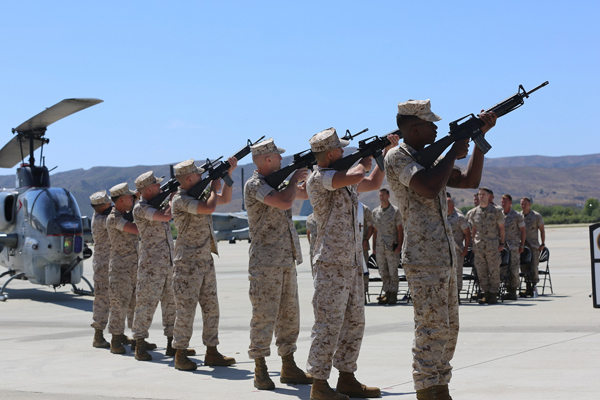 Marines with Marine Light Attack Helicopter Squadron (HMLA) 469 conduct a 21-gun salute during a memorial service aboard Marine Corps Air Station Camp Pendleton, California, June 3. (Marine Corps photo)