Marine Corps Wants Smaller, Lighter MREs
Added October 6, 2016
Marine officials have announced that the Corps is seeking to develop smaller MREs in the near future an attempt to make Marines lighter and more efficient on the battlefield.
According to Brigadier General Joseph Shrader, head of Marine Corps Systems Command, infantry Marines typically "field strip" MREs before going into the field for extended periods of time. "They take out what they want, put it in their pack," Shrader said at a symposium last week. "What they don't want, typically they'll discard. The reason they field strip it is because it lightens it up and reduces the size of how much room it takes to pack."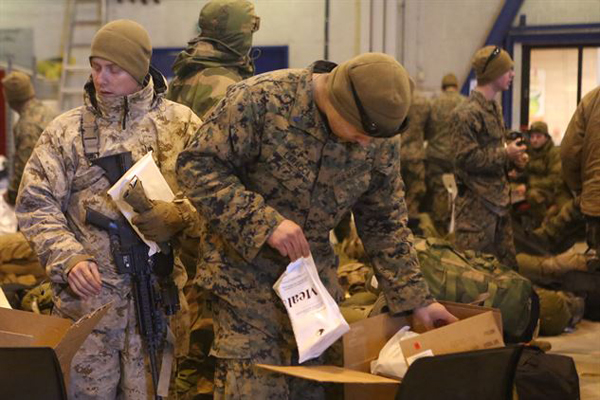 — Marines with 2nd Supply Battalion, Combat Logistics Regiment 25, 2nd Marine Logistics Group take Meals, Cold Weather during the drawdown of Cold Response 14 at Evenes, Norway, March 19, 2014. (USMC photo by Lance Corporal Sullivan Laramie).