News & Announcements
Monthly Columns & Special Features
Past Newsletters
2015 Newsletters
2014 Newsletters
2013 Newsletters
2012 Newsletters
2011 Newsletters
2010 Newsletters
2009 Newsletters
2008 Newsletters
2007 Newsletters
2006 Newsletters
Past Announcements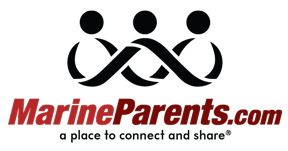 MARSOC Team & Flight Crew Lost in Tragic Accident
---
On Tuesday, March 10, 2015, 7 Marines from the U.S. Marine Corps Forces Special Operations Command (MARSOC) based out of Camp Lejeune, North Carolina, and 4 soldiers from the Louisiana National Guard died in a helicopter crash during a training exercise off the coast of the Florida Panhandle. The UH-60 Black Hawk, out of Eglin Air Force Base, was one of two involved in the exercise, which was plagued by heavy fog and very limited visibility.
All of the Marines involved in the crash were part of 2nd Special Operations Battalion. They were:
Staff Sgt. Marcus Bawol, 27, of Warren, Michigan
Staff Sgt. Trevor P. Blaylock, 29, of Lake Orion, Michigan
Staff Sgt. Liam Flynn, 33, of Queens, New York
Staff Sgt. Kerry Michael Kemp, 27, of Port Washington, Wisconsin
Master Sgt. Thomas Saunders, 33, of Camp Lejeune
Staff Sgt. Andrew Seif, 26, of Holland, Michigan*
Capt. Stanford Henry Shaw III, 31, of Basking Ridge, New Jersey
The Soldiers involved in the crash were:
Chief Warrant Officer 4 George Wayne Griffin, Jr., 37, of Delhi, Louisiana
Chief Warrant Officer 4, George David Storther, 44, of Alexandria, Louisiana
Staff Sgt. Lance Bergeron, 40, of Thibodeaux, Louisiana
Staff Sgt. Thomas Florich, 26, of Alexandria, Virginia
*Seif had received the Silver Star, the Marine Corps third highest medal for valor, four days before the crash.
The members of the MarineParents.com community, volunteers, staff, and directors, offer our sincere condolences to the families and loved ones of these Marines, as well as to the MARSOC and Marine Corps communities as a whole, during this difficult time. This is a stark reminder of the sacrifices made and dangers faced by our military personnel on a daily basis as they defend our nation and our freedom around the world. While they may no longer be here in body, the spirit and memory of these American heroes will live on in all those who knew and loved them.