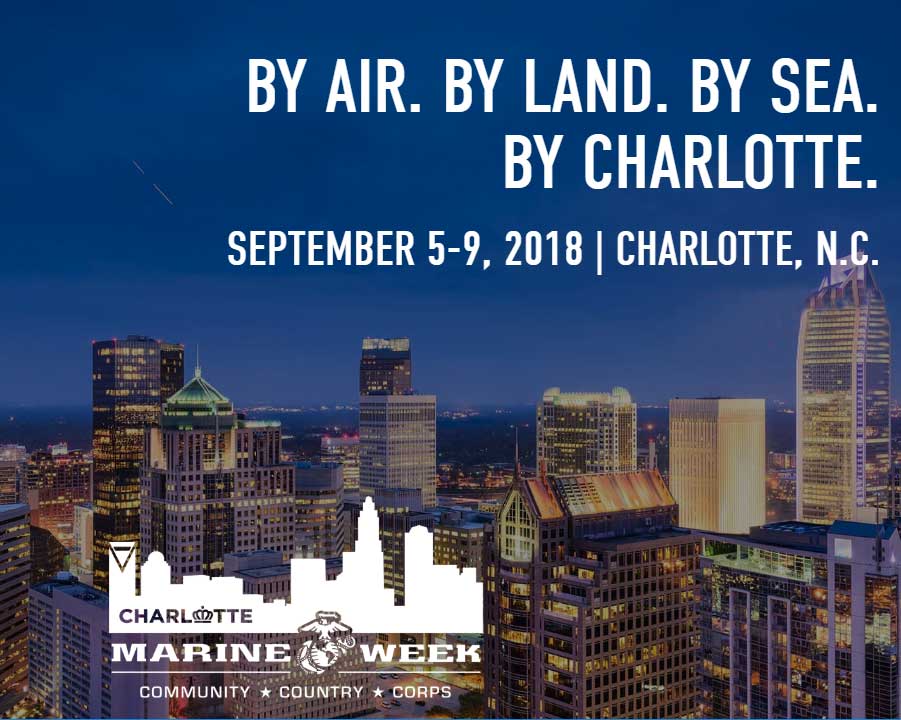 Marine Week 2018, Charlotte, NC September 5-9
Added August 27, 2018
Are you going to Marine Week 2018, in Charlotte, NC on September 5-9? We would love to hear from you and have you share your photos with us! Send them via email to mp@marineparents.com.
Join the United States Marine Corps in Uptown Charlotte this September for a celebration of Community, Country and Corps.
From Sept. 5 – 9, Marine Week Charlotte will feature hands-on displays, live demonstrations, time-honored Marine Corps traditions, musical performances and other events to showcase the history, military capabilities and community involvement of the Corps.
Go to www.USMarineWeek.com Website