Marines Provide Hurricane Relief
Added October 13, 2016
Approximately 450 Marines are among the almost 2,000 American troops that have deployed to the Caribbean nation of Haiti over the last week to provide disaster and humanitarian relief in the immediate aftermath of Hurricane Matthew.
U.S. Southern Command has based the relief efforts of Joint Task Force Matthew out of the Port-au-Prince airport. To aid in the efforts, the amphibious transport dock USS Mesa Verde arrived in Haiti with 300 Marines on Sunday and the USS Iwo Jima is schedule arrive later in Haiti later in the week.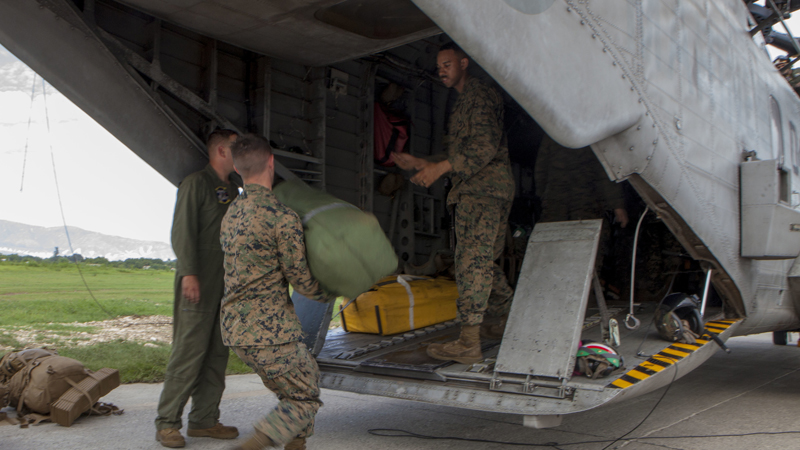 —U.S. Marines with Special Purpose Marine Air-Ground Task Force—Southern Command and soldiers from Joint Task Force-Bravo's 1st Battalion, 228th Aviation Regiment arrive by CH-53E Super Stallion, CH-47 Chinook, and UH-60L Black Hawk helicopters at Port-au-Prince, Haiti, October 6, 2016.
(USMC photo by Sergeant Adwin Esters).