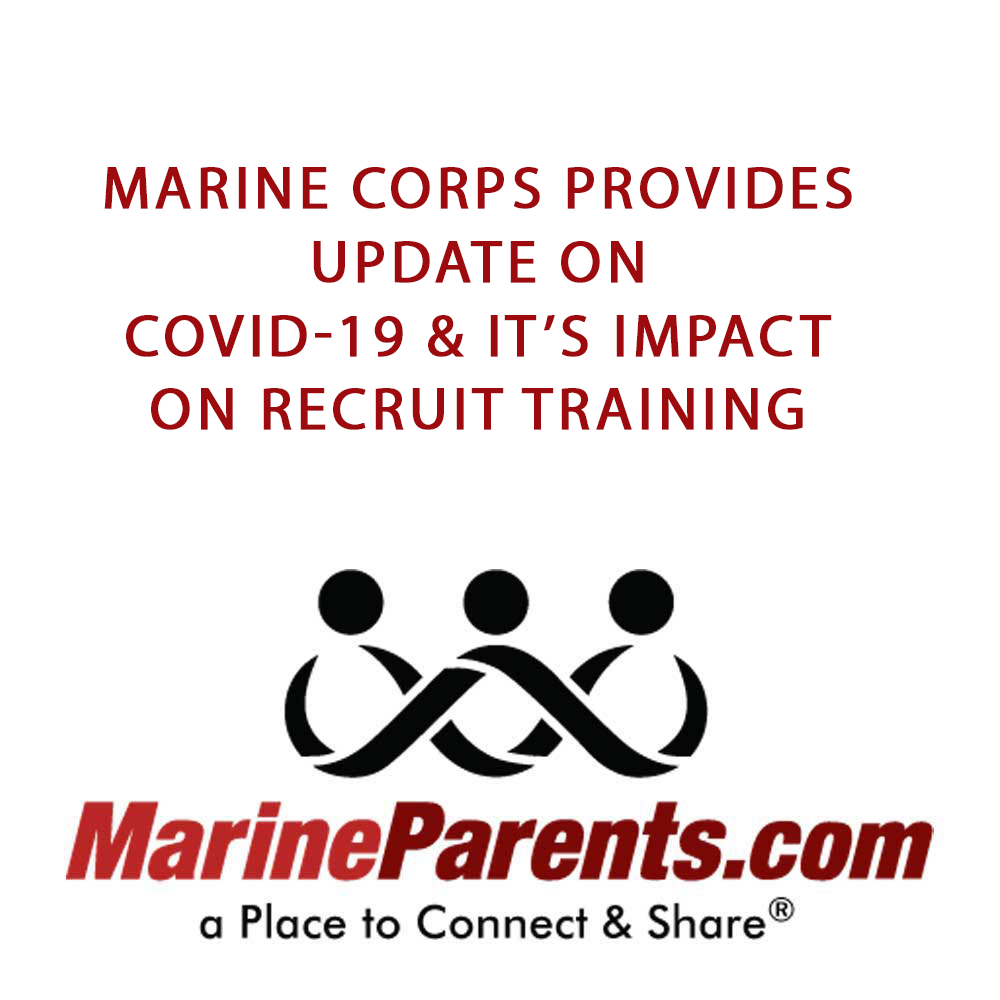 Marine Corps Update on COVID-19
Added March 12, 2020
***UPDATE!!! As of 11:30 AM, March 12, 2020, MCRD San Diego states that the base will be closed for graduation. The graduation will still continue as planned but will be Marine-only. Parents and loved ones should receive a call from their Marine soon with instructions on how to proceed with pick-up and travel. A live stream will be added to the website and Facebook page. MCRD Parris Island has now decided to cancel the remaining of Family Day activities on Thursday and graduation on Friday. The new Marines will leave with their families on Thursday. We will provide updates as they become available. If you have any questions, the Marine Corps has provided this number to call for information: 619-297-2500.
Future graduations at MCRD Parris Island will remain closed to the public until further notice.
The Marine Corps has provided an update on COVID-19 and its impact on recruit training. Marine Corps officials are closely tracking CDC and Navy Marine Corps Public Health Center updates and making decisions based on the latest information.
There is a link to an announcement on the Marines.mil Parris Island website, located on the right side of the page. On this page, there is also a video from the Navy Surgeon General with good hygiene habits and other CDC recommendations.
We will continue to provide updates as the Marine Corps makes them available.