Each year, in celebration of the Marine Corps' Birthday, we assemble and ship birthday-themed care packages for deployed Marines. This year, we will be packing 500 "Birthday Boxes" on our November 2, 2013 packing day at the Marine Parents corporate office in Columbia, MO.
Click here for more information on how YOU can volunteer on our pack day.
Click here to learn more about the Marine Corps Birthday.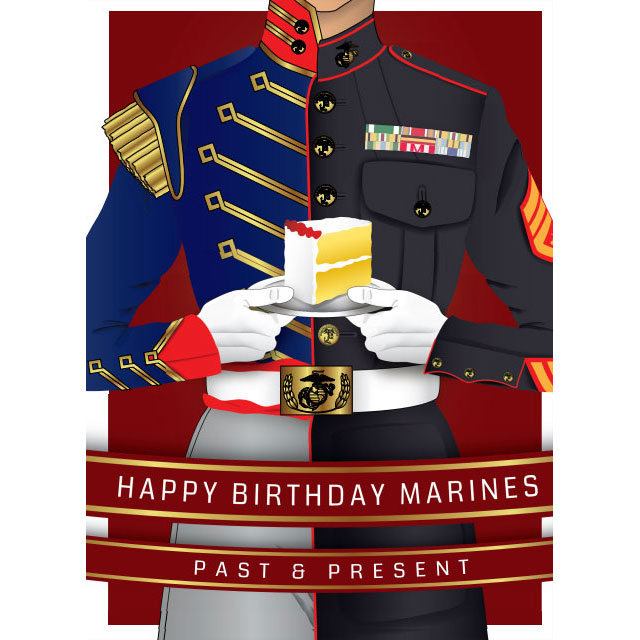 The Marine Corps' birthday is an important event that all Marines celebrate as their own "second" birthday, so let's help our deployed Marines celebrate even though they're half a world away. To make this happen, we need YOUR help collecting items to include in these Birthday Boxes.
Since this pack day is birthday-themed, we need at least one "Happy Birthday" card for every box that we ship. That's at least 500 cards we need from you, the MarineParents.com family. We must receive them in our office by Thursday, October 31 to be included this year. Please send your birthday cards to:
MarineParents.com, Inc.
Attn: Happy Birthday Marine
PO Box 1115
Columbia, MO 65205-1115
The cards should be addressed "Dear Marine" and include a personal, handwritten sentiment. If you will be sending several cards, you may put them in one large envelope to mail to us. We screen the cards before they are sent, so please do not seal the individual envelopes.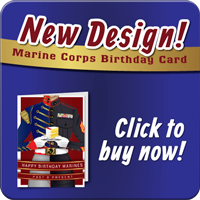 Marine Corps Birthday Cards!
We have discounted Marine Corps Birthday cards available for purchase from our EGA Shop, where all proceeds go back to fund our outreach programs. They feature the Marine Corps mascot on the front, and the inside is blank so you can write your own personal message!
Click here to order our new Marine Corps birthday cards from our EGA Shop!