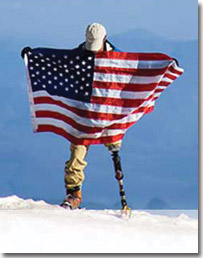 A website created by the Defense, Labor and Veterans Affairs departments is proving to be an excellent starting point for wounded warriors, service members, veterans and their families seeking information and assistance. It aims to support the recovery, rehabilitation and community reintegration of service members.
The online directory, called the National Resource Directory, offers thousands of state, local and national resources for a vast amount of topics: employment, benefits and compensation, education and training, health and housing, among others.
The directory was designed to be very user-friendly, and visitors to the site can even search for resources and programs by subject or location. New programs and resources are added to the site frequently; it aims to provide troops and families with the most recent and relevant information.
This website provides a strong support system for all service members and their families.
Visit the site at www.nationalresourcedirectory.gov.